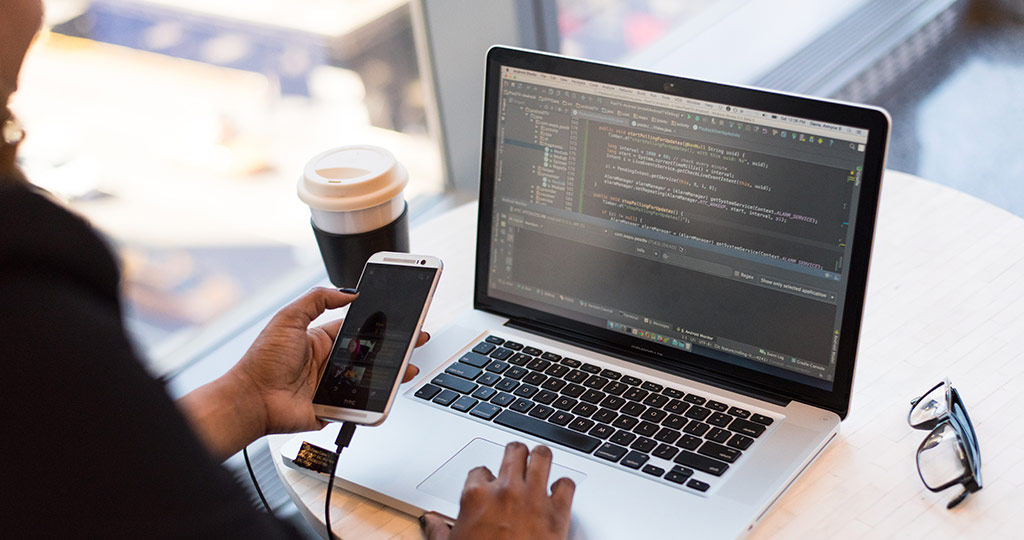 13 Apr

Why You Need a Developer for Your WordPress Site

Over 75 million sites use WordPress. It's one of the most popular website builders out there for a reason — it's so easy to use.

You don't need complex technical knowledge to create your own site in WordPress. It's incredibly user-friendly, and many businesses opt to make their own sites using this tool. However, that doesn't mean you should too.

Sure, you can create a lovely site, but if you want it to appear professional and work well at all times, you should hire a developer.

Here are some of the most compelling reasons to work with a WordPress developer.
You Get a High-Quality Website
WordPress offers countless templates that you can use as the base of your site and then build on from there. However, even if you do your best, your site is bound to look somewhat makeshift and amateurish. What's more, there will be countless other sites online that will look almost the same as yours.
Since your website is the staple of your online presence, you want it to look and function as best as it can. You certainly don't want to deter potential clients by appearing unprofessional. That's where a developer can help. They can make your site work like clockwork and look sleek and professional.
You Get Tech Support Whenever You Need It
Even if you manage to make a solid site, you never know what can go wrong. When something does go wrong, you're in for hours of trying to figure out how to fix it. You may even make the problem worse by meddling with something you don't know much about.
In essence, a developer is much needed for maintenance. They will not only be there to fix any issues that may arise promptly, but they can also look into it regularly and seek opportunities for improvements. They can also spot any security issues and fix them before a malicious hacker takes advantage of it.
A Developer Can Customize the Site to Your Liking
Sure, WordPress offers a wide variety of plugins that can boost your site's performance and provide new and interesting options to users. If you wish to add a questionnaire or a quiz, for example, you'll need to find the right plugin for that. However, choosing the right one from a sea of options can prove to be difficult.
What's more, you may not figure out how to use it or how to customize it to complement your brand. Also, too many plugins can slow down your site and deter your visitors.
Again, an experienced developer can take your ideas and turn them into a reality far better than you can imagine. Furthermore, they can do so without messing up your site's performance.
You Get Better User Experience
User experience, or UX for short, has become a major factor in how your site will perform both with search engines and users. Of course, as an amateur, you can't even begin to understand all the little details that make for a great UX.
A developer can optimize your site and structure it in such a way that users will enjoy staying and exploring it in detail. This will lower your bounce rate, which means that it will capture many users who would otherwise have left as soon as they landed on the page for various reasons.
In turn, Google will reward you with higher rankings in its search engine result pages.
Your Website Will Be Well Optimized
It's not enough to have a gorgeous-looking website — you also need to make sure it's well optimized to rank high in the search results. What good is a beautiful website if no one can find it? Research shows that as many as 75% of users never even go to the second page of Google results.
WordPress is inherently quite SEO-friendly, but your developer can perform their SEO magic to make sure every aspect of your site is optimized for the best possible results. Great content is also a vital part of SEO, so they can point you in the right direction as to what kind of content you should post.
You Get Quality Analytics
Checking web analytics on a regular basis is extremely important if you want your site to perform well consistently. You may not know how to do so, or the information you get from it might not mean much to an untrained eye. However, that information holds the key to your online success.
On the other hand, a developer knows exactly what to look for. They may even determine the key performance indicators (KPIs) based on your needs, which will tell them exactly what's lacking and how to fix that.
A Developer Will Save You a Lot of Time
Running a business is more than a full-time job, and you often have to wear many hats simultaneously. But the one you don't need to wear is the high-tech developer's helmet.
If you decide to run your site on your own, you'll have to care for all the tiny technical details that will take up a lot of your precious time. If there's an error or another kind of issue, you might spend hours trying to fix it and not even succeed in the end.
So letting a professional handle your website frees you up to focus your attention on what's most important — running your business.
It's Cost-Efficient
You may be reluctant to hire a developer because you believe it will cost you a lot of money. However, this is far from the truth. It's the most cost-efficient solution you can think of, which will not only save you money but also make you money in the long run.
By keeping your site well-oiled and running, they will spare you unnecessary costs you'd incur by having the problems fixed.
On the other hand, by making your website perform as best as it can, they will also help you generate more quality leads and ultimately, conversions, which will drive up your profits significantly.
Jennifer Wilson is a writer at Qeedle.com She knows business processes and operations management inside out. As she understands all the challenges of running a small business firsthand, it's her mission to tackle the topics that are most relevant to entrepreneurs and offer viable solutions.
The images used in this article:
Photo created by Christina Morillo from Pexels