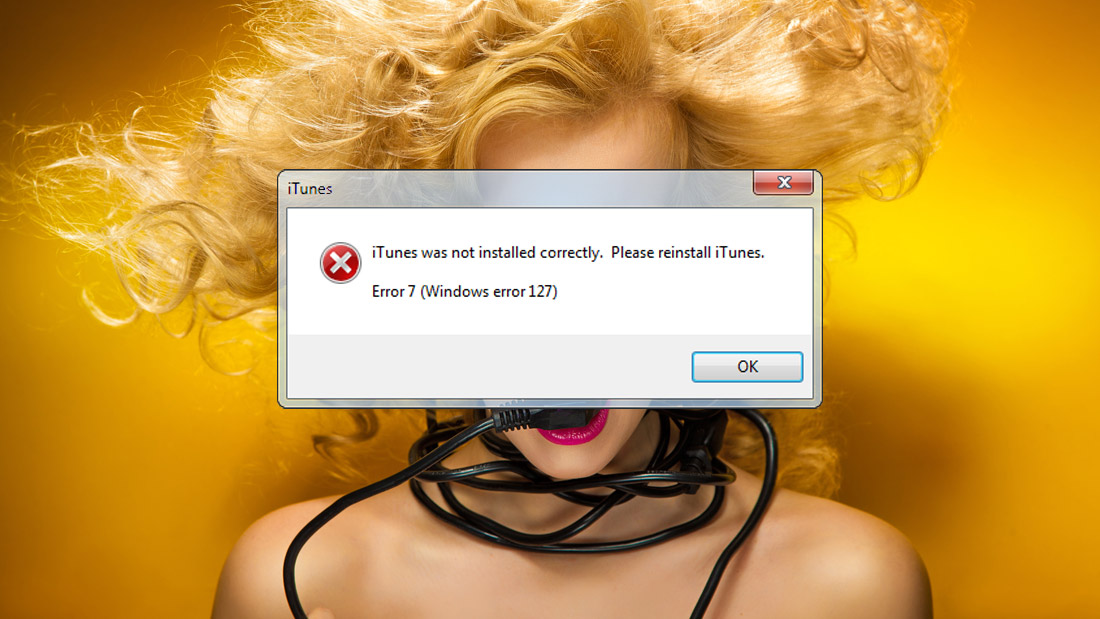 19 Apr

Fix iTunes Error 7(Windows Error 127)

You already know that iTunes help you to structure media files from your computer and also to sync your computer to a portable device. You can back up the content of your old iPhone in order to move your all dates (Contact List, Photos, Calendar Events etc.) to a new one. But now you get to Fix iTunes Error 7 (Windows Error 127)! Most likely you have exhausted your dictionary of swearing into nothingness. Especially if you are an impulsive which saw how other people solved this problem, and in their case worked.
Let's approach things in a professional manner:
Step 1: Do you have an iPhone 6s, 6s Plus, or 7? First thing first update your iOS software to 10.3.1. Go to
Settings – General – Software Update
You have to download iTunes – latest version – for Windows (64-bit)
Step 2: Go to https://www.apple.com/itunes/download/ and download iTunes – latest version – for Windows (64-bit). How do you get this? Depending on the Windows version you have installed, apple.com will show you the latest version of iTunes that fits your computer system (for example 12.6).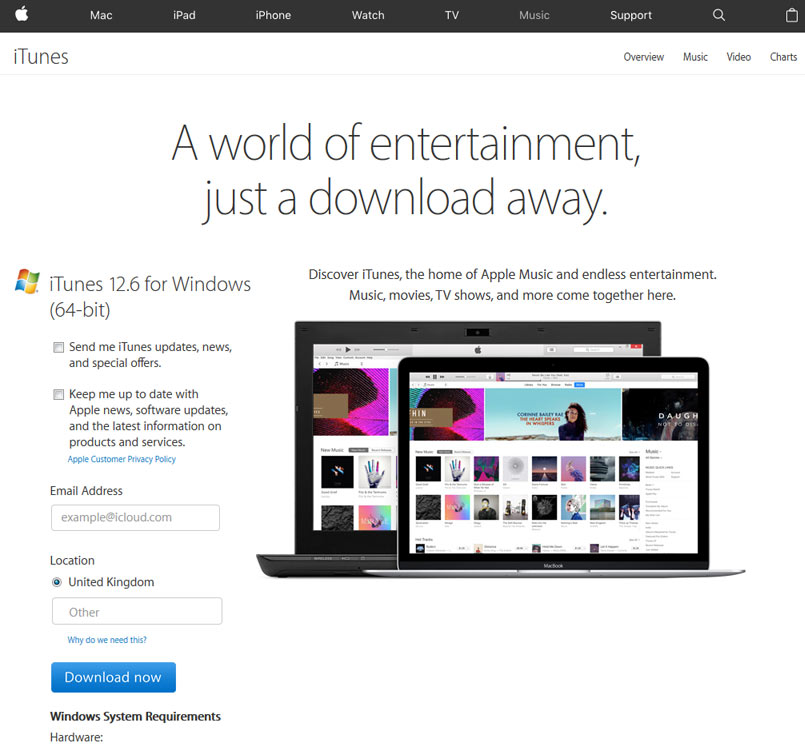 Do not rush to install iTunes 12.6 yet! Just put iTunes64Setup.exe in a folder. Let's name that folder "iTunesStuff"
Uninstall some Apple aplication
Step 3: Now it's time to do something for which you need a bit of courage. So don't be a chicken! Go to:
Start – Control Panel – Programs and Features
Uninstall iTunes
Uninstall Apple Application Support (32-bit)
Can you believe this? We also need WinRAR to fix iTunes Error 7 (Windows Error 127)!
Step 4: In case you do not have already installed WinRAR, you have to get it from here http://www.win-rar.com/predownload.html?&L=0&Version=64bit>. Whether you install it now, or that you already had it, certain is that you must do this:
Step 5: Remember the iTunesStuff folder where you put in storage iTunes64Setup.exe. Right click on iTunes64Setup.exe and Extract Here. You'll get some files. You have to double click to install the folowing files:
AppleApplicationSupport.msi
AppleApplicationSupport64.msi
AppleMobileDeviceSupport6464.msi
AppleSoftwareUpdate.msi
Bonjour64.msi
Itunes6464.msi
P.S.
In the process of installing Itunes6464.msi there is an opinion that you must attach your iPhone into the USB port first, before you click the Finish button to exit the installer. Wait for the computer to install your device and after that, tick the box that says "open iTunes after installer exists" then click the Finish button.
Now that you're relaxed, maybe you feel like reading some other cool articles