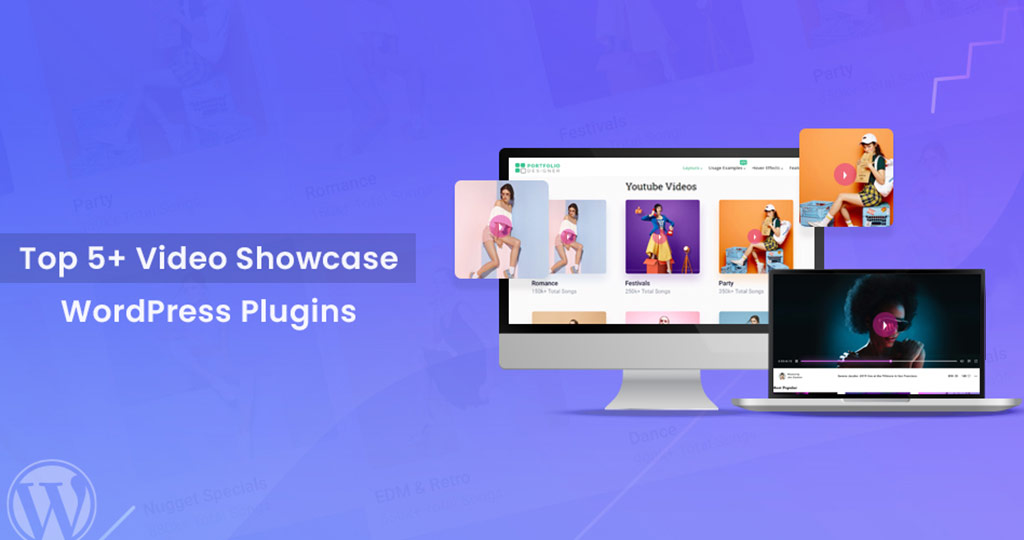 12 Nov

Top 5+ Video Showcase WordPress Plugins

Adding a video on your homepage, sidebar, or blog page creates an alluring effect and attracts visitors easily. A top-quality video definitely reaches your website to successive levels. As we all know that WordPress encompasses a plethora of free and premium plugins collection. If you would like to extend traffic and save your precious time, then for adding a video on your WordPress site, use WordPress plugins.

Here, we've gathered some different niched video plugins. These are the mentioned plugins used for creating playlists, optimize the video, change the background of the video, create a beautiful showcase of YouTube or Vimeo's videos, embedding video on the blog, create video blogging sites, etc. Choose an appropriate one for your site & gain an honest amount of the right traffic.

Let's take a tour.
1. Universal Video Player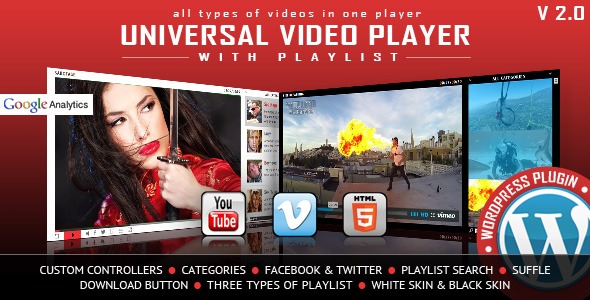 Universal Video Player WordPress plugin helps you to play all types of video in one player with a playlist. It supports YouTube, Vimeo and Self-Hosted videos, etc. It is also compatible with HTML 5 plugin. This plugin is able to play .MP4 video files and .WEBM. There is also an option to activate Google Analytics tracking. So, with that you can easily figure out which video plays by users frequently. It comes with lots of features like customizable color scheme, playlist with 3 versions, playlist search, mobile compatible, etc.

2. Image & Video FullScreen Background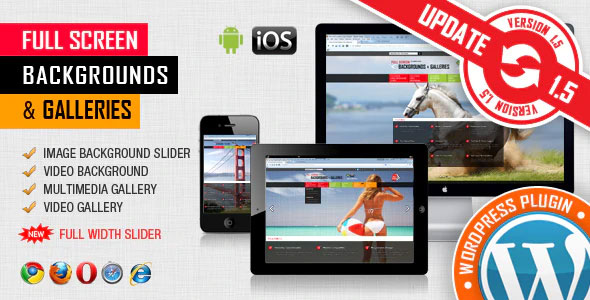 Image and video Fullscreen background WordPress plugin used as a full screen multimedia background. It is compatible with the iOS and Android operating systems. This plugin has two types of skin: bullet style and thumb style. It includes 40 parameters with which you can customize the plugin.
Moreover, behind the image, you can insert YouTube and Vimeo Video as a background. This plugin includes lots of other features such as animated text, texture over images, link for each slide, mobile compatible, and so on.

3. Portfolio Designer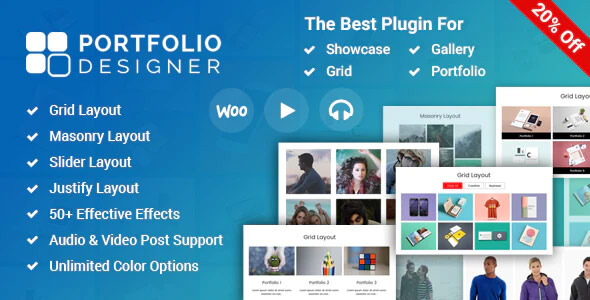 Portfolio Designer, the name suggests as helpful to design the portfolio. But, Portfolio Designer is a plugin that has unlimited possibilities. This plugin supports YouTube, Vimeo, DailyMotion and Metacafe videos to display in the popup. using this amazing plugin, you can create new custom post types with the image, audio or video thumbnails. It also supports HTML5 support.
This plugin provides 4 most popular layout styles where you can showcase your video amazingly. Moreover, it has 50+ predesigned effects and animations that are able to showcase your portfolio images or videos, projects attractively.

4. Embed Plus for YouTube

As it name suggests, YouTube embedding WordPress plugin helps to embed YouTube videos, create an amazing gallery or create a channel and playlist. You can customize it in a wide variety of ways using it. It is also compatible with the Gutenberg block editor. The YouTube Wizard block is located under the "Embeds" category. This plugin has the ability to make playlist and channel embeds have a gallery layout. It also includes many features and functionality.

5. Lazy Load for Videos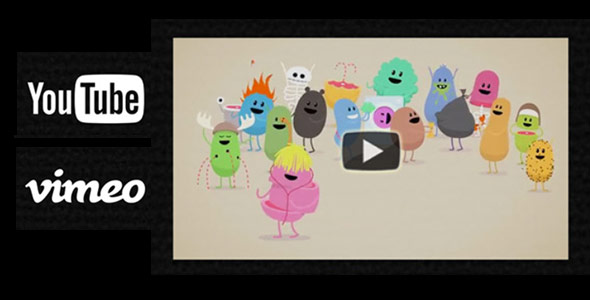 Lazy Load WordPress plugin improves page load time and is also useful to increase your Google pagespeed score. This plugin only loads the video when the user clicks on the preview image. Additionally, all Youtube videos are loaded in a privacy-enhanced mode using the "https://www.youtube-nocookie.com" embed URL. It has many additional features such as hide controls from youtube player, customize color, play button styles, add custom css, and many more.

6. Blog Designer Pro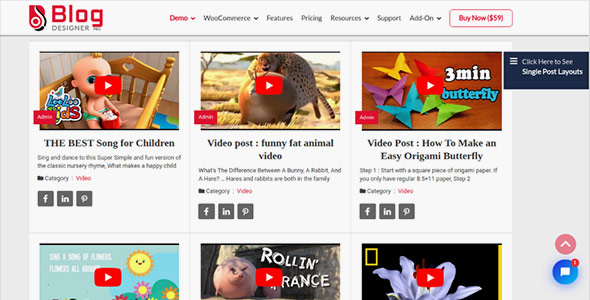 Blog Designer Pro is an ultimate plugin to design the blogs. It comes with 50+ blog page templates that help to design your blog page, post, author page, search page, and many more.
Why, it should be added in the video plugin list?
This plugin has audio and video support. With that, you can create an amazing video blog post with a proper description. Also you can modify various settings quickly from the admin side. This WordPress blog page plugin is very easy to integrate using shortcodes.
This plugin has Related Post, Custom Post Support, Single Post Layout, Author Biography Management, etc. Try this amazing plugin on your WordPress website and enhance the user experience.

Final Thoughts!
Embedding video on your site or content that presents your message in a better and interesting way. Pick the one which is right for your WordPress website. We hope this article helped you.
8+ Best WordPress Event Calendar, Booking Plugins & Page Builders Addons – Newcomers. Other tags for this article are: Appointment Booking and Scheduling Software System, Booking WordPress Calendar, Scheduling WordPress Calendar, Premium WordPress Calendar, Events WordPress Calendar, Modern WordPress Calendar, Elementor Event Calendar, Elementor Widget Addon Event Calendar, Event Calendar for Elementor Page Builder, Event Calendar for WPBackery Page Builder, Top WordPress Calendar, Top WordPress Calendar Plugins, WordPress Event Calendar.