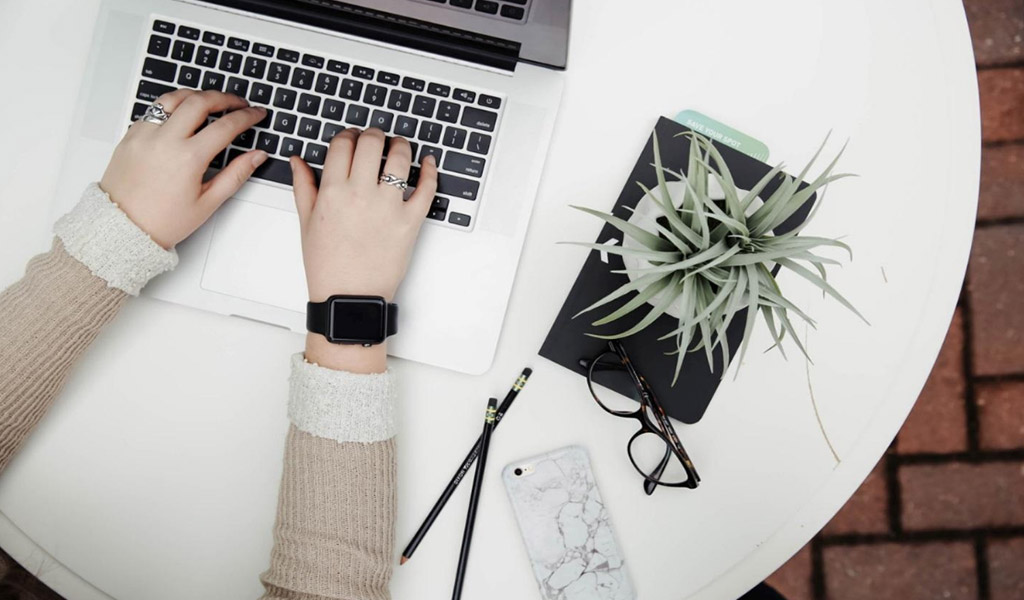 02 Sep

7 Steps to Raise Conversion Rates with Killer Blog Headlines

Blogging is undoubtedly one of the most accessible and widespread channels of communication for creatives and companies around the globe. Whether you're an SEO copywriter or work as a content creator for a major international brand, article headlines can often make or break your blog.

According to Impact BND, 36% of people prefer list-based headlines (Top 10s, for example), while 43% of readers admit to skimming blog posts. In addition, companies which blog receive 97% more links to their website, while blogs have been listed as the 5th most trusted online information source.

There is a clear audience interest in blog posts; however, it's up to writers and online brands to pique their curiosity with appealing blog headlines. That being said, let's take a look at some practical steps which you can take to raise your website's conversion rates through killer blog headlines.
Why You Should Care About Blog Headlines
First of all, let's address the proverbial elephant in the room – why do blog headlines matter at all? After all, the content and practical value of your blog posts is the reason why people would want to read it in the first place, right? Yes and no. Think of blog headlines as book covers. In order to decide whether or not you'd like to read a book, the cover and its synopsis should be written in an appealing manner. No one buys a book and reads through dozens of pages before deciding whether or not to continue – first impressions are everything.
Estelle Liotard, Senior Writer, Content Writing Specialist for BestWritingAdvisor , spoke on the topic recently: "Think of blog headlines as your first line of defense. While a reader might check out your blog post regardless of its title (if they are recurring visitors), you should be mindful of your titles. Tickle the readers' imagination, ask a question, or make a statement about who you are as a writer – the rest is up to the audience."
If we were to break down the benefits of writing good blog headlines for your articles, the list would go as follows:
Inform the reader of each blog post's content at a glance
Improve your website's SEO ranking and subsequent engagement
Improve the posts' long-term value
Better industry authority, brand reputation, and audience awareness
Ability to address your reader head-on through the headline
Steps to Raise Conversion Rates with Killer Blog Headlines
1. Avoid Clickbait
First and foremost, it's important not to treat your blog headlines as a cheap and easy way to generate traffic without effort. Clickbait headlines may help you engage cold leads at first, but you will quickly gain reputation as a brand with sketchy moral values.
Instead of using exclamation points, capital letters, and shock value to entice readers into clicking on your blog post, opt for a more sincere approach. You can refer to a research paper writing service for assistance in editing and formatting blog headlines to achieve the desired effect. Be professional, respectful, and informative in your blog headlines, rather than sensationalist or dramatic for the sake of short-term gain.
2. Personal Pronouns & Reader Appeal
We've touched on the notion of "appeal" before, but what does it translate to in practice? Appealing to your readers' emotions, curiosity, and need to read unique and relevant content is what will ultimately improve your conversion rates.
One of the easiest ways to achieve that effect is through personal pronouns such as "we", "you" and "us" used in blog headlines. This effectively enables readers to feel included in your blog post, thus leading to engagement, sharing, and positive word of mouth. Write your blog headlines casually, as if you would address a close acquaintance, instead of opting for a robotic, distant tone of voice. Personalization is the name of the game in today's blogging sphere – make sure to take advantage of it.
3. Use of Numeric Values
When it comes to writing headlines, you want to communicate value as early as possible to ensure that readers engage with your blog. Numeric values which refer to statistical data, list articles (aforementioned top 10 lists), as well as social proof or sales numbers, can work wonders.
The numbers you include in the headline should be followed up on in the article itself to avoid misleading your audience, however. In that regard, make sure that numeric data accurately reflects the content of the said article, and you will successfully increase your conversion rates going forward.
4. Rely on Trending Keywords
Readers who are unfamiliar with your content so far will likely search for blogs relevant to their interests via search engines such as Google. In order to achieve good SEO optimization of your blog as a whole, keywords and phrases relevant to your industry should be used in headlines.
You can safely use placeholder headlines during production and rephrase your headlines once you have the full blog post written and formatted. SEO tools such as Google AdWords and SEM Rush can help you pinpoint which words and phrases are best suited for your style of content. Combine trending keywords with your original tone of voice and wording – the results will positively reflect on your conversion rates.
5. Ask a Question – Then Follow Up
As humans, we are inherently curious creatures who seek new information and answers to any question posed to us. Thus, question-type blog headlines are always a good idea, especially if you add some creativity and originality to their format.
Asking a question in the headline and following up with an extensive exploration of its meaning and answers can work well for your blog. This can spark a discussion with the readers if you encourage them to comment on and share the article via social media. Again, it's worth noting that your blog headline should reflect its content – don't write a question-type headline only to discuss something different in the article.
6. Proofread your Headlines
While it may go without saying, proofreading and grammar checks play a pivotal role in blogging and content writing in general. Be sure to spellcheck and correct any mistakes made during writing in order to take full advantage of SEO ranking and audience attraction.
Readers who come across poorly written headlines will likely steer clear of the blog due to fear of its content being of equal quality. Tools such as Grammarly and Hemingway Editor can help in making sure that your blog headlines, as well as blog content, are up to par.
7. Standardize your Formatting
In order to build an audience around your blog, you should aim for brand recognition in your headlines. To do so, you should standardize the way in which you write all blog headlines going forward. This will ensure that readers can identify your blog post even if it's shared on social media or published on industry news aggregator websites.
Make it so that all of your blog headlines appear to be written by a single person or a close-knit team of likeminded marketing professionals. As a result, your job as a writer will become easier, and your conversion rates will grow organically as a result of stable brand reputation growth.
Room for Improvement (Conclusion)
When it comes to blogging, there is always room for improvement, change, and additions – the same applies to your headlines. If you think you've reached peak quality of blog headlines, question your content and look for ways to innovate and liven up your blog.
Listen to how your audience reacts to blog headlines, content, and optimization of your posts and look for critical suggestions to implement in the future. Don't settle into a routine of writing headlines as a necessary evil – treat them as creative exercises and to give your brand a voice.
Image source: https://unsplash.com/photos/tMI2_-r5Nfo