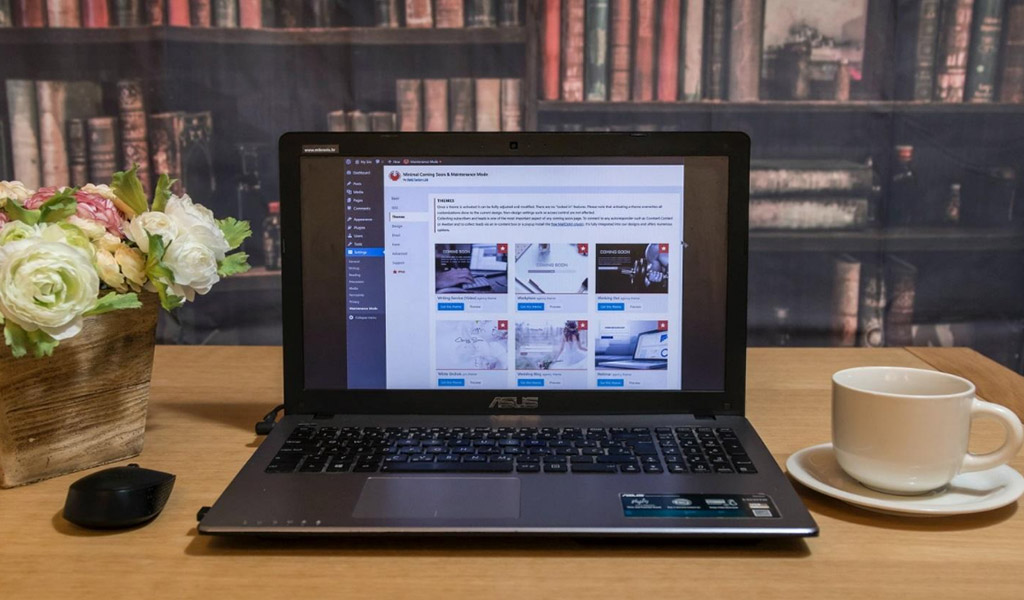 27 Aug

10 Writing Tools That Will Rock Your WordPress Content

When it comes to accessibility, versatility and community support, no other CMS on the market has as much goodwill on its side as WordPress. According to Tech Jury, over 500 new sites are created daily using WordPress, with 17 blog posts popping up every second somewhere around the world. Based on data published by 99 Firms, WordPress is available in 162 languages and actively used in 68, making it a truly international CMS. These numbers indicate why WordPress continues to be a pivotal tool for independent and small business bloggers, as well as eCommerce owners and company representatives.

With such fierce competition, however, new WordPress website owners should rely on dedicated writing tools to establish a stable market presence early on. Otherwise, attracting and retaining a respectable audience is nigh impossible due to the unforgiving nature of SEO and SERP of global search engines like Google. Let's take a look at what makes the implementation of writing tools essential, as well as several such platforms to check out in 2020.
Why Using Writing Tools for WordPress Content Matters
Before we tackle the list of tools dedicated to writing WordPress content, we need to establish a baseline – why would you want to do that? While traditional writing tools such as Microsoft Office may allow you to create rudimentary content for online publishing, they will only get you so far. According to Smart Insights, it takes 65% longer to write content than in 2014, while 76% of marketers use organic traffic as a measure of success.
Elements such as keyword density, legibility, SEO and web formatting, in addition to multimedia optimization should be handled with extreme caution. There is a clear, practical difference between software-based desktop text editors and professional writing tools such as Trust My Paper, Readable and Best Essays Education. While the former is suitable for academic writing and corporate documents, the latter will allow you to craft WordPress content for global search engine ranking. In addition, the fact that WordPress plugins are readily available in a variety of industries depending on your needs, and your website will undoubtedly thrive. Thus, some of the more practical benefits of relying on dedicated writing tools for your WordPress content include:
Better content flow and readability, leading to better reader engagement and retention
Easier and faster simultaneous management of various contents
Significantly lower margin for error in terms of SEO optimization
Higher brand reputation, industry authority and B2B networking awareness
WordPress Content Writing Tools to Consider
When it comes to choosing your WordPress writing tools, it's smart to assemble a stack of complementary tools which can facilitate your long-term production. Evernote is a cloud-based content creation tool with a plethora of features including cross-platform syncing, and a variety of export-import options. It allows for content planning, production, formatting and subsequent exporting from its centralized UI. If you are only dipping your feet into WordPress content creation, Evernote will provide you with sufficient functionality and allow you to write content adequately.
Coming up with ideas for WordPress content can be difficult in the long-run, especially when there is a lull in new industry happenings. This is where brainstorming and ideation come into play, and Ideaflip is the perfect writing tool to facilitate such creative exercises going forward. Ideaflip is a simple but intuitive writing tool designed with deriving multiple ideas and discussion points from phrases you've taken note of. The tool's UI allows for visual creative expression and free thinking, while also helping steer you in the right direction based on your initial ideas.
We've touched on Google before, and for a good reason. Google is a company with dozens of interconnected tools and services under its belt, not the least of which is Google Docs. Google Docs can easily be described as an online version of Microsoft Office, but it is far more than that. This tool suite will allow you to plan content, produce it online, track its performance and keep backups of in-progress and published content pieces seamlessly. Due to its integration with Keyword Planner, Drive and Gmail, Google Docs is a great choice for WordPress content writing for beginners and professionals alike.
In terms of content "writing" for WordPress, you should always aim to expand your horizons in regards to content types you publish. Multimedia content integrated into text-based blog posts will significantly improve your odds at ranking well in search engines, which is why tools like Canva matter. Canva is a visual-based content creation tool capable of transforming your WordPress site in terms of its imagery. Creating unique, appealing images, infographics, presentations and other forms of multimedia for your written content will incentivize readers to commit to your WordPress site. Likewise, entire blog posts can be image-centric with text embedded into the visuals themselves, further expanding your content format list for the better.
For better or worse, readers who explore WordPress blogs are prone to what is colloquially referred to as "content skimming". Skimming allows readers to quickly scan for useful information, keywords and takeaways from individual content posts before moving on to the next one. Tools such as Hemingway Editor allow you to format written content in a way which will allow for skimming, better readability and higher overall engagement. Neightan White, Content Writing Specialist from Supreme Dissertations, said that: "Facilitating skimming isn't detrimental for your blog – quite the opposite. While readers may not read articles start-to-finish, they do engage with individual subheadings and segments relevant to their search queries. Format your writing so that it can easily be navigated, as it will showcase a good handle on the content of your posts."
Plagiarism and copyright issues are a common point of discussion in the WordPress content writing circles. Thus, it's important to ensure that your production is unique and relevant to the target audience, which is where Copyscape comes into play. Copyscape is a platform capable of quickly informing you on whether or not your content is similar to already-published pieces on the web. This can help you steer away from writing clichés, existing content as well as major publications and competitive WordPress bloggers. While not a writing tool in itself, Copyscape should be a pivotal part of any content writing stack in 2020.
As we've mentioned, producing high-quality content for your WordPress website week after week can be challenging in terms of motivation and focus. Tools such as Focus Writer are here to alleviate much of that pain by helping you "focus" on the task at hand – writing quality content. Focus Writer is a platform which facilitates distraction-free writing, limiting your access to desktop and browser items which may turn your attention away from work. It features goals, timers, themes, sound effects and other productivity-based options for you to take advantage of for the benefit of your website's content quality.
Depending on the niche you build the WordPress website in, you might run into issues with terminology, vocabulary and content accessibility. Tools such as Power Thesaurus are specifically designed to facilitate synonymous wording and phrases which can make your content more legible. Enter a word or a phrase and start exploring similar writing which will communicate your ideas in a more approachable manner. Power Thesaurus features a streamlined, clean UI which allows beginners and professionals to take full advantage of its repository – make sure to check it out.
Exploring the viability of your headings and subheadings in regards to reader appeal should be a priority in terms of WordPress content writing. Your posts' titles are some of the first elements of content which potential readers will come across while exploring the web, making their optimization crucial. Headline Analyzer is a writing tool which can do just that and enable you to craft more interesting, engaging, and original headings for WordPress content. Simply input your finished headings and subheadings into its UI and let the tool give you guidelines on how to optimize the writing further. Doing so will effectively increase your site's traffic, shares and SEO ranking across different global search engines –use it in your content writing stack.
Proofreading, spellchecking and pre-publishing editing represents one of the pivotal stages of WordPress content writing – and for good reasons. Even the smallest errors in syntax, wording and spelling can cost your website its credibility in the eyes of international readers. Once you've written a post and are confident in its content, you can use Grammarly to make one final scan of its technical aspects. Grammarly is a cloud-based tool which can assist you at any point during writing but plays its role the best when utilized just before publishing. It's best used in tandem with other tools on our list which will undoubtedly elevate the level of quality present on your WordPress content writing.
Eye of the Beholder (Conclusion)
You cannot hope to appease the expectations and standards of every blog reader on the web – and that's okay. Aim to build a specialized audience which will appreciate your lifestyle, way of thinking and writing style while also staying true to your original ideas. While all of these writing tools are helpful in their own respective ways, it's up to you to choose which ones suit your WordPress website.
Some writers will lean toward text-based content while others may try their hand at web-based multimedia to communicate their ideas. Choose the tools which correspond with your work habits and way of thinking, rather than changing your own workflow due to the tools' requirements. Settle for a stack of tools which will enable you to create high quality content– you will attract interest in your WordPress website shortly.
About the Author: Kristin Savage nourishes, sparks and empowers using the magic of a word. Now she works as a freelance writer at TopEssayWriting and ClassyEssay, Kristin also does some editing work at GrabMyEssay. Along with pursuing her degree in Creative Writing, Kristin was gaining experience in the publishing industry, with expertise in marketing strategy for publishers and authors.
Image source: https://unsplash.com/photos/B0tAwAQUbzA