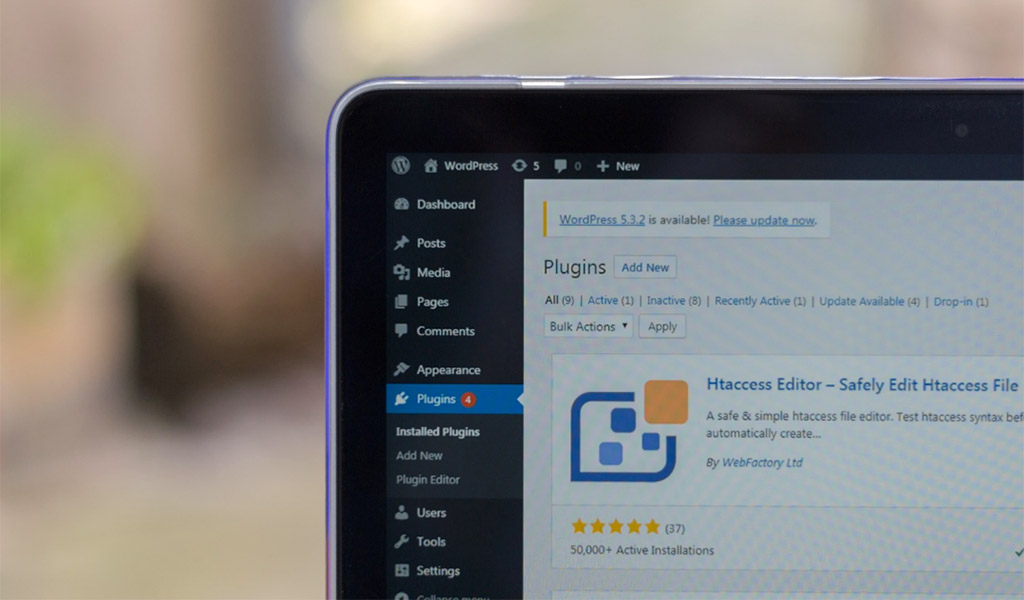 20 Aug

Top 5 Reasons Why You Should Choose WooCommerce

All about email marketing From tips, tools to scaling your business

If you are an entrepreneur looking to start an online business, you can choose from a wide variety of platforms and find the one that suits you best. Thousands of new e-commerce businesses enter the market every year. Do you have any idea how to choose the best e-commerce platform? But you don't have to worry, even if you don't know. WordPress has shown that it is possible to create an online store through WooCommerce. Now the question is what is WooCommerce and why choose WooCommerce?
What is WooCommerce?
WooCommerce is an e-commerce plugin for WordPress. It simplifies the process of creating and managing an online store with a reasonable level of flexibility and several key features like inventory and tax management, secure payments, and shipping integration. The integration allows you to take advantage of both the great SEO value and e-commerce features. This is great for the content part of your website. When it comes to loading product pages and integrating sales processes.
You may need some customizations that may take longer, or, you may need to hire a WordPress developer to complete these customizations. However, basic e-commerce can be developed in minutes or hours with WooCommerce.
WooCommerce is one of the most popular plugins and by far the most popular eCommerce platform, with 5 million active installs. Some interesting questions arise: why is this system so popular and how to use it? We answer all your questions on this blog.
---
Top 5 Reasons Why You Should Choose WooCommerce
---
If you don't know anything about WooCommerce or want to know more about it. For example, why should you choose WooCommerce to build your eCommerce website? In this blog, we're going to share the top 5 reasons why you should choose WooCommerce.
#1. WooCommerce is Free
When a new retailer chooses a platform, price is likely to be an important factor. Ecommerce apps range from free to many thousands of dollars per year, but this price difference is not necessarily related to app performance.
WooCommerce is a free WordPress plugin designed to turn any WordPress based website into an eCommerce website. It's flexible and gives you complete control over what products to sell and how you want them to appear on your website. Since it integrates easily with WordPress, which is currently one of the most popular website platforms, 30% of all eCommerce websites are now supported by WooCommerce.
#2. Easy to Install, Easy to Use
We're not all programmers, and manually modifying the backend of a website to manage an online store can be challenging. And then WooCommerce is for you! Installing, configuring, and managing the processes is so simple that anyone with even the slightest experience using WordPress or computers can access them.
The user interface has been well thought out to make it intuitive for the least experienced user. However, it is very versatile and allows you to sell just about anything. Of course, it's great to be able to create a website without knowing how to do it!
#3. Tons of Compatibility Themes and Plugins
Like WordPress, WooCommerce includes several features that can be expanded with the best plugins like Woocommerce Stock Manager. Retailers using WooCommerce benefit from the dual advantages of this modularity: They have access to thousands of WordPress plugins and themes, as well as hundreds of dedicated eCommerce extensions designed just for WooCommerce.
The genius of the modular system is that it helps build a community of developers who create extensions to add specific functionality that is not possible in monolithic applications. With the right plugins, WooCommerce can be the perfect eCommerce platform for any merchant.
These best WooCommerce plugins can extend functionality in terms of shipping, payment, product handling, etc. WooCommerce itself has developed several additional plugins and recommends them if you use their store.
#4. You can sell what you want, the way you want
With the structure provided by WooCommerce and the plugins that you can freely implement, you can sell any type of product you want. Physical Products, Virtual Products, Bookings, Appointments and Subscriptions, and more. Your imagination is the limit of what you can sell with WooCommerce.
It might be easier to give examples for eBay, Amazon, and Etsy. These are marketplaces where third-party providers can use the platform. This is also possible with WooCommerce with multiple plugins. Can you imagine getting a commission from people selling on your website? It is impossible to get rich in a dream.
#5. Endless Growth with Powerful Analytics and Reporting
WooCommerce can evolve, fix, and improve with each updated version. Although WooCommerce is open-source, it has an excellent support team and community of over a million store owners and developers. These people can help you with your problems, especially if this is your first time integrating WooCommerce into your website. It has its support forum and a GitHub page where you can find various contributors to help you migrate to WooCommerce.
The analytics tool is one of the most important tools used by website owners. Most hobbyists do not know how to use the analysis system. As a result, this will indeed hinder the development of a growing business. They are also unaware of an area of ​​research requiring detailed analysis.
WooCommerce users don't need to worry about such things as they have an integrated analytics system. You get access to total sales, sales by date, average order, and more. They are presented in the form of graphs and you don't have to leave the admin panel to access them.
Takeaway
Developing WooCommerce for your online store can help you become a professional in the business. If you think WooCommerce is the perfect choice for your e-commerce store because of its features like fast, convenient, and easy setup, then you've come to the right place in WooCommerce.
The versatility of WordPress is suitable for e-commerce. The proof is the takeover of WooCommerce by Automattic. Their goal is to make it as easy as possible to create your online store on WordPress. Rest assured that WordPress eCommerce development is far from over. We may see more great features in the future!
What do you think of these reasons why chose WooCommerce? And what do you think is most important when choosing an eCommerce platform? Let me know your thoughts in the comment.