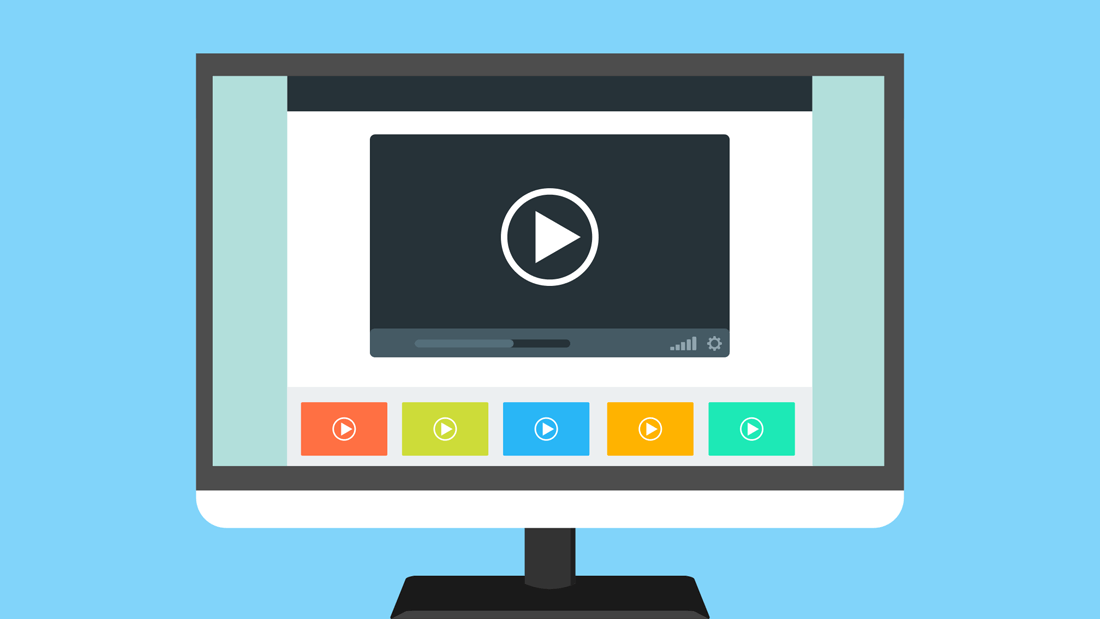 06 Dec

5 Great WordPress Plugins For Video (and Why Video Is Important For Your Site)

Websites need to move with the times. Not all that long ago, it was more than enough to have a site with basic mobile responsiveness, but expectations have gone up and competition has become much fiercer. As a result, forward-thinking website owners are always on the lookout for new ways to outperform their rivals. What tactics can they bring to bear?

There are various possibilities, of course. They can focus on social media, trying to earn new followers and drive referrals to bring up traffic. They can make SEO a priority, aiming to boost their rankings and improve their credibility. One option that has a lot of potential at the moment, though, is concentrating on video content.

In this post, we're going to succinctly explain why video content is so useful for making a standout website, and identify 5 relevant WordPress plugins that can help you get ahead.
Why video is such a great site addition
I could make a strong case for using video in just three words: it gets attention. In the online world, you're always fighting to keep eyes on your content in particular — after all, there's so much out there that you're just one fish in an entire ocean — and video content stands out very clearly (particularly in the midst of text content).
A key part of this is how easy it is to consume video. Reading takes some kind of effort, however minimal, but all you need to do for video is sit back and watch as everything is set out for you. The easier you make life for your website's visitors, the more likely they'll be to stick around (and keep coming back for more).
Video is also very easy to use efficiently, because you don't need to repost it in a conventional sense. Instead, you can mostly embed video content, making it perfect for strengthening your content and easy to share throughout the social media world.
Why plugins can prove so helpful
One of the many reasons for WordPress's immense popularity is its flexibility. Its open-source architecture lets people tweak it extensively, and its plugin system has proven influential throughout the CMS world. You might wonder why you'd need plugins to help out with video, though: what can they bring to the table?
Well, a good point of comparison here is supportive hardware. If you were trying to give a video presentation in a business meeting, for instance, you might have the video fully prepared and ready to play — but how would you actually present it to everyone? There's an entire industry for hardware peripherals (think StarTech-style retailers) that make it easier to split video, cast it to multiple screens, connect it to displays using different technology, etc.
Video plugins are fairly similar in the sense that they help you with presenting your video content. If you need assistance producing or editing your video, you can find free or low-cost software solutions easily enough, but the plugins we're going to look at are all about helping you optimize how you display video on your WordPress site.
Here are 5 WordPress video plugins you should consider: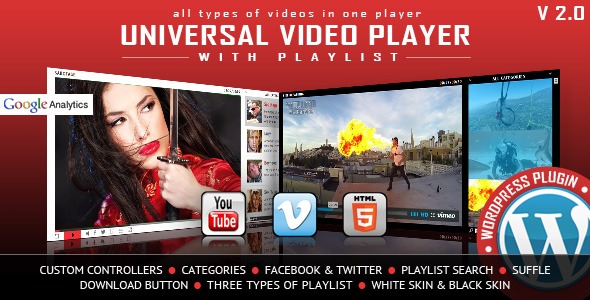 If you're going to be using video, then you need a core video player with the capability to handle videos from various sources and the responsiveness to work on all displays, device types, and browsers. Universal Video Player ticks all the boxes, and even offers customizable theming so you can optimize the aesthetic appeal of your website.
Using looped videos (typically blurred, but not always) as website backgrounds can be extremely effective. It suggests activity and subtly conveys themes without getting in the way. Video Background makes it simple and easy to set a video file as a background, only requiring you to fill in 4 fields to get things working.
Live video becomes more influential with each passing year. It's energetic, raw, humanizing, and engaging in a way that recorded video can't be. Broadcast Live Video allows you to display live video streams from various sources on your WordPress site, making it particularly excellent for sprucing up your "About Us" page.
If you have a wide range of videos to display — perhaps you have a series of tutorial videos, or you're documenting some kind of business venture — then there's a lot of value in showcasing them all in a grid. All-in-One Video Gallery will do the job perfectly well, and supports unlimited videos along with numerous possible configurations.
VR video content — which is to say adjustable 360-degree videos — can be incredibly effective, particularly when highlighting products, locations, or events. WP VR makes it simple to set up virtual tours piece by piece: you add everything required, confirm that it all fits together, then get an embed code to all to your site.
Wrapping up, video is extremely important for getting attention and neatly conveying information, and it's the perfect time to start making it a bigger part of your site. Using one or more of the plugins we've looked at, you should have an easier time doing it.
Image credit: PxHere