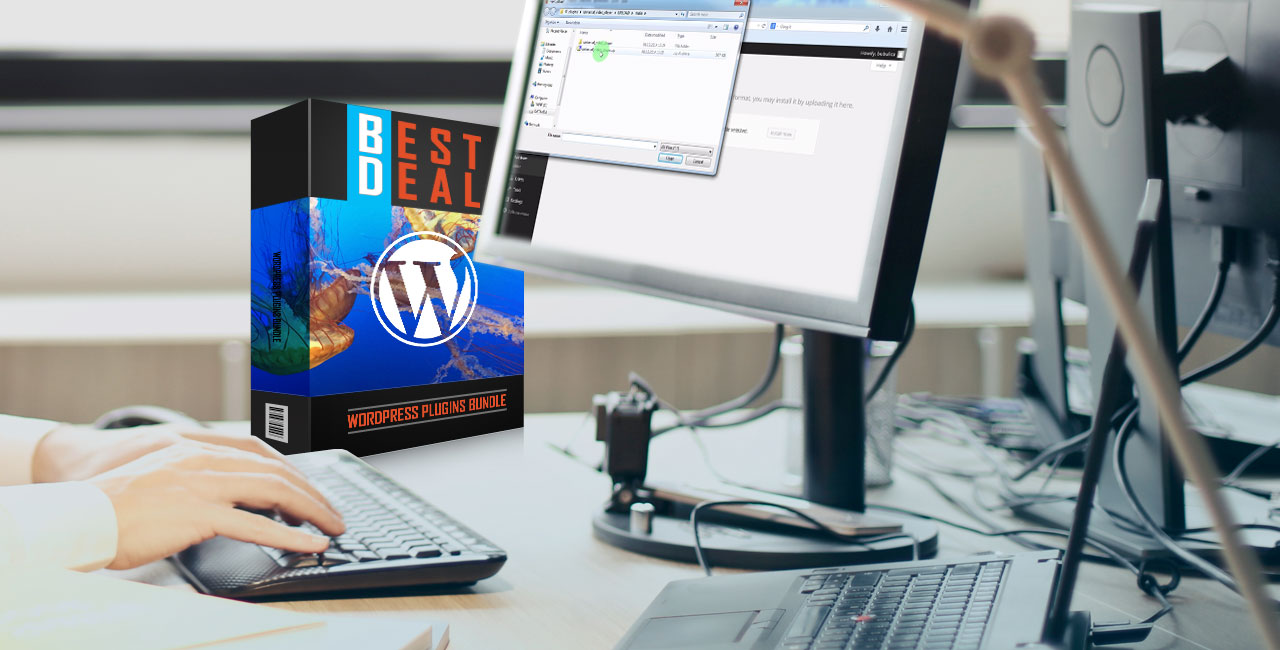 14 Feb

Best WordPress Bundle Deals

It goes without saying that when you build a WordPress site you need WordPress plugins. In order to avoid losing time by looking for and testing certain plugins, some authors have been thinking of offering their best WordPress bundle deals that solve a variety of issues and helping web-designers to welcome and win their visitors in a professional manner.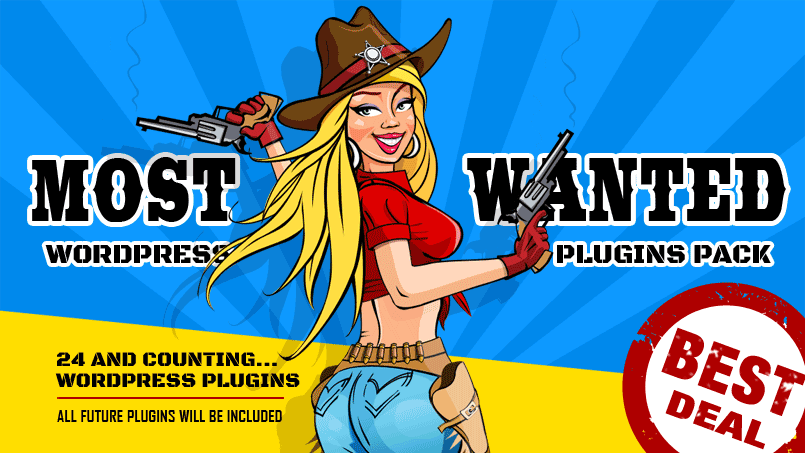 Enjoy an incredible offer: Premium Sliders, Video Players, Logos Showcase, Full Screen Image Or Video Backgrounds, Audio Players, Radio Players, Carousels, Countdowns.
THIS WORDPRESS BUNDLE INCLUDES:
1. Zoom In/Out Slider
2. All In One Slider
3. Hero Shoutcast and Icecast Radio Player With History
4. HTML5 Audio Player PRO
5. Image & Video FullScreen Background
6. Logos Showcase Grid and Carousel
7. Radio Player Shoutcast & Icecast
8. Video Player & FullScreen Video BGD.
9. Multimedia Responsive Carousel
10. Uber Slider – Layer Slider
11. CountDown Pro
12. HTML5 Video Player
13. Revolution Video Player With Bottom Playlist
14. MAGIC Slider & Carousel
15. StickY HTML5 Music Player
16. Ytb Vimeo Video Player and Slider
17. XPromoter Responsive Top Bar Switcher
18. Full Width Sticky Radio Player
19. Universal Video Player
20. CountDown With Image or Video Background
21. CHAMELEON HTML5 Audio Player
22. Apollo – Sticky Full Width HTML5 Audio Player
23. SHOUT – HTML5 Radio Player With Ads
24. Zuper Radio Player – Shoutcast and Icecast Radio Player With History

Hey! Need jQuery Version? CLICK HERE!
---
2. PrivateContent – WordPress Bundle Pack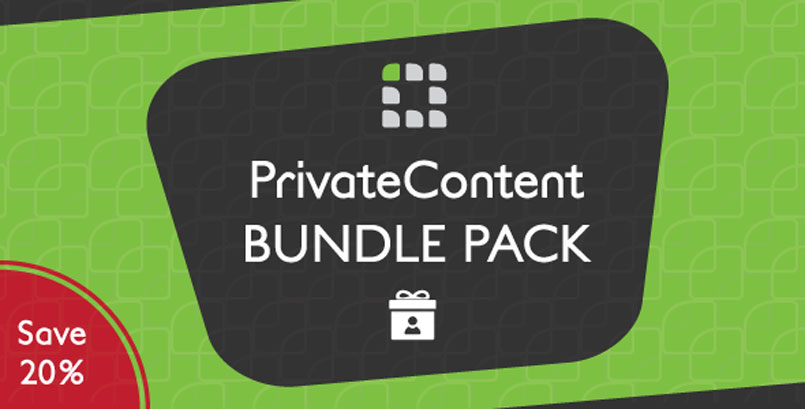 Finally you can get the most complete WordPress Membership solution without wondering which add-ons you need.This is a special pack including PrivateContent plugin and every released add-on!
Save time with a unique installation and an unified update system acting on every installed element.
Save up to 20%
This is not only a big advantage on usability side, but an opportunity to make a unique deal! In fact, purchasing every item singularly you would spend at least 86$!.
PrivateContent:
Complete users management
True forms framework
Lightbox engine
Google Analytics integration
Premium Plans:
Unlimited pay subscription plans
Unlimited pay subscription plans
WooCommerce based
Automatic plan's renewal system
User Data:
Create unlimited fields and forms
Targeted data type validation
Print user's data through shortcode
Search and filter by custom data
Mail Actions:
Users verification via e-mail
Password recovery / reset system
Mailchimp seamless sync
Admin and user notifications
Quick mail system with attachment
Secure Links:
Lock down any link you want
Complete files protection
Restrict by categories or single user
One click link-to-WP editor
Download counter

---
3.
Social

Auto Poster WordPress Bundle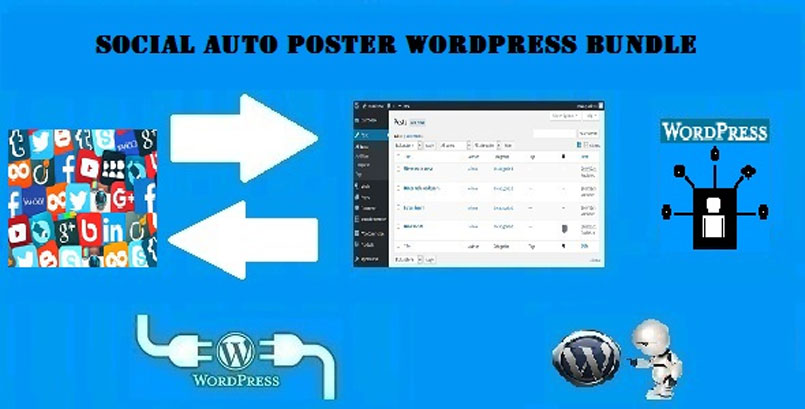 Get massive savings with exclusive Social Auto Poster WordPress Bundle! Explore it and benefit from it now!
What is this about?
Social Auto Poster WordPress Bundle by CodeRevolution is a powerful collection of WordPress plugins that post TO and FROM social networks like
Facebook
Twitter
Instagram
Youtube
Vimeo
Pinterest
Flickr
Reddit
Dailymotion
VK
Google Plus
Twitch
Tumblr
OK.ru (Odnoklassniki)
RSS feeds (as a bonus)
Inside the box:

---
4. Shortcodelic – WordPress Plugin Bundle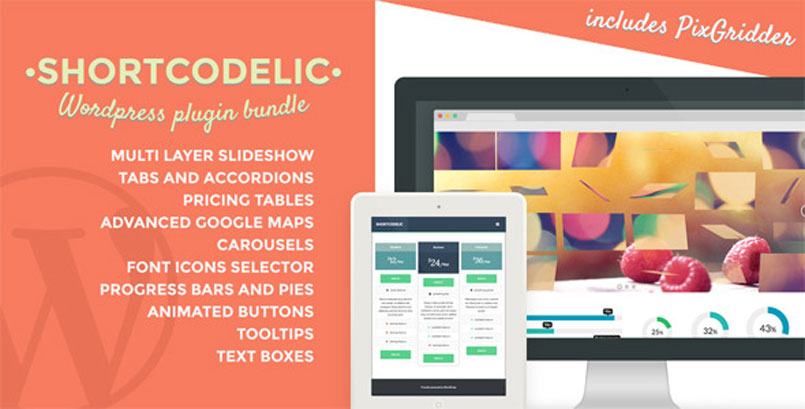 Shortcodelic actually is a plugins bundle, because puts in the same plugin lots of features that serve to create a cutting edge theme, with slideshows (the sliders support videos, also as background, and can adapt themselves to their parent element, so can be fullscreen too), tabs, accordions, comparative tables, advanced Google maps, progress bars, font icons etc.
What's included
Shortcodelic comes with PixGridder page composer, a premium WP plugin available on CodeCanyon (click here).
It provides a useful admin panel to set the default settings, compile custom CSS etc.
Shortcodes
multi layer slideshows, with effects, drag & drop preview, CSS3 acceleration, touch events, full-width and full-screen option
tabs and accordions, with responsive layout
responsive data and pricing tables
advanced Google maps, with custom styles, custom multiple markers, streetview option available, routes available
carousels to display image and content (from posts too)
font icons from Fontello.com
animated tooltips
progress bars and pies
infinite custom button generator
infinite text box generator

---
5.
E-Commerce

Auto Poster WordPress Bundle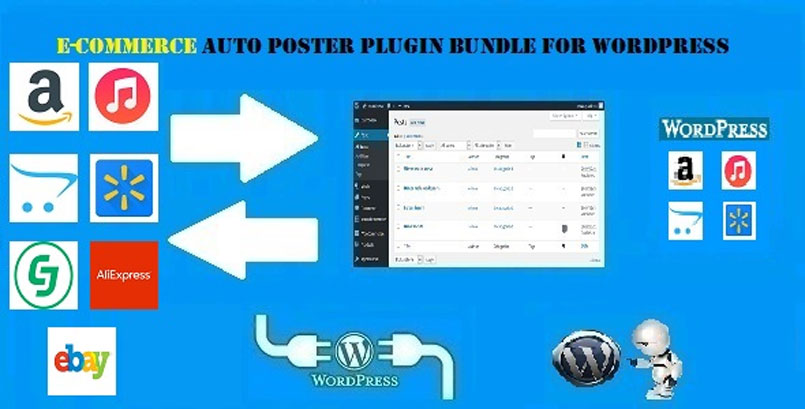 E-Commerce Auto Poster WordPress Bundle by CodeRevolution is a powerful collection of WordPress plugins that post FROM e-commerce networks like Amazon, Ebay, Commission Junction, AliExpress, Envato, GearBest, Walmart, iTunes or your own Open Cart store – letting you to earn affiliate income after each sale your website generates.
With this item, you benefit from a unique discount!
Note that I will also add future WordPress plugins that fit in this category to this bundle and if you buy it now, you will have also access to all my future work in this category without any future fees!
At the moment, included items are: