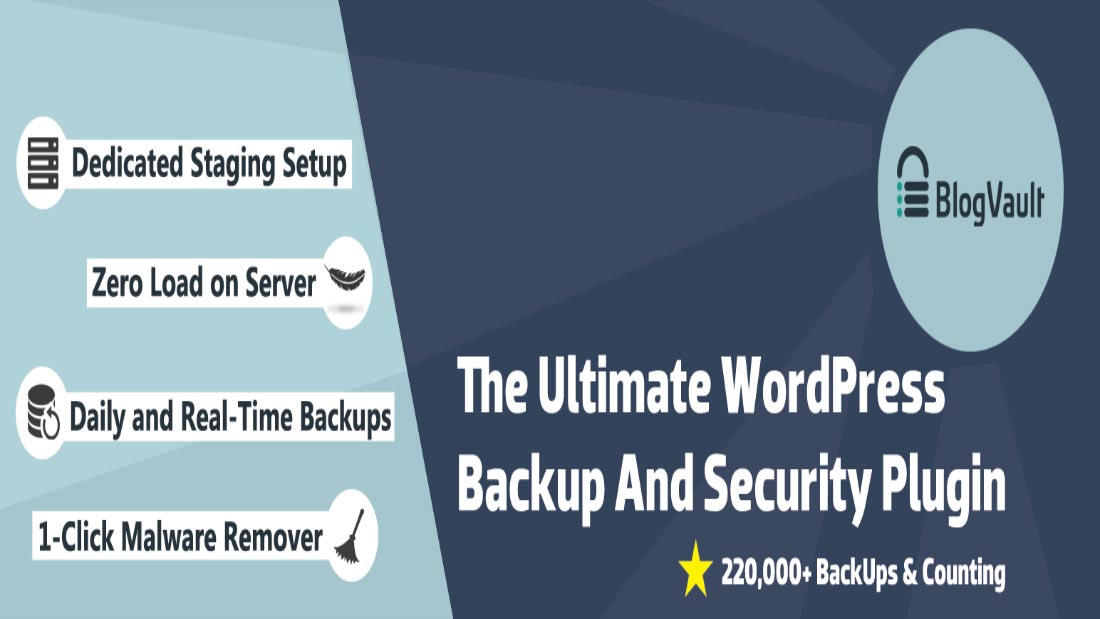 01 Nov

The WordPress Migrations Revolution

WordPress Migrations have always been the need of the hour. Every serious WordPress user has had to deal with the complexities involved with migrating their web site from one web host to another.

It is agreed by the online community that WordPress Migration is a daunting task as is evident with the substantially large number of tutorials and confusing information regarding it. Moreover, at the end of the day, the expenses incurred in this process are quite a formidable amount.

In the 21st century, The Age of Technology, we would expect all technical requirements to be fulfilled intuitively for the ultimate user experience. For the technical processes to remain visibly relevant, it is important for both the hardware and software today to be minimalistic, i.e. they must require the least amount of effort from the user's side.

In spite of WordPress being 14 years old already, implementation of the philosophy involving a minimalist and intuitive nature is not widespread enough. Migration has to be done manually. Hand operated and non automatic work means multitasking of the highest order. What I mean to say is, not only will you be in charge of content creation, but you will also have to make the compounded effort  to take care of the content transfer and migration.

Physical migration and transfers themselves are harrowing occurrence. It involves steps like giving up your old place of residence, finding a place in a new setting, transfer of belongings, updating address and whole array of events like this.

Much like this practical hands-on scenario, a website migration at this juncture, is stressful. Why not focus on the experience of moving to the new location with all your belongings carefully and thriftily moved?

Here, in this article I am going to discuss the existing WordPress Migration methods and their current state. We will also suggest a solution, and this just might be the Migration overhaul mechanism you are looking for.
WordPress Migration is Essential
Current state of existing/ legacy Migration System

Ease of Use
Million ways to Fail
Low Speed
Everyone loses
Accuracy
Alternatives
White Glove Service
Solution
WordPress Migration Plugins like Migrate Guru
WordPress Migration is Essential
A WordPress site goes through multiple migrations in its lifecycle. This can include the following scenarios:
After my web site is first created in a development environment, it has to be moved to its production host.
To test any new change, I have to migrate my web site from production environment to staging and back to production state.
If the URL associated with a web site changes, then I have to make sure that even the website URL needs to be migrated.
We change web hosts for many reasons. Reasons for migration include: improper backups, poor security, site being slow, bandwidth limit and allocated storage exceeded, increased downtime, or even inefficient customer support. If I have a backup of the website, migration of the web site to another web host is possible.
Current State of Existing Migration Systems
Current WordPress migration methods that exists today need manual work, or time, or both. We know that web site migration is inherently tricky and convoluted. Losses may be incurred in the case of any small process performed in a wrong manner.
There are five key factors WordPress Migration process is based on:
Ease of Use
Million ways to Fail
Low Speed
Everyone loses out
Accuracy
Ease of Use: Nowadays, everything happens with a click of a button. What I mean to say is that I can shop for shoes online, pay for my purchase, learn new knowledge from the internet, almost instantaneously.With Project Gutenberg, we are already seeing a renewed change within WordPress to make it easier to use. Migrations must also be easy to handle. It is simply too complex for most people, especially newbie developers or people without technical skills. If you want to manually migrate your web site, you have to create backups, change configuration, copy files using FTP clients and import the data using PHPMYAdmin.This is admittedly a lengthy process and depending on the size of your website can take more than 48 to 72 hours! That is too much time spent away from the actual content of your web site.
Million ways to fail: There are many ways in which migrations can fail. Backups are difficult, especially with large sites. We have noticed that copying data over FTP fails often, especially from poor home networks.There are numerous other errors which can arise from incompatibilities between web hosts. We see that the tools handle this unintelligently and just raise their hands when they encounter any issue. They are not intelligent enough. Even when you follow instructions to the exact letter, because there are so many confusing steps, it might yield disastrous results.There is very little room for deviation in the process and this makes it inflexible. It is an exhausting undertaking which requires enormous amounts of patience, unlike other technical operations. Sounds like too much? Wait, there's more…
Low Speed: That is right. In this day and age, everyone wants everything done quickly. We do not want to wait for hours or days to get a site migrated. A difficult process naturally tends to be time consuming. An error throws a spanner in the smooth running of this machine and debugging issues can be very time consuming.When things are time consuming they will be procrastinated, making it only worse. With WordPress migrations, the entire approach is similar to delicately building a house of cards: even if you know how to, it takes time, and hurrying up the procedure only increases the probability of the process failing. In fact, the processes taking up to 72 hours can become annoying if your hosting account has been suspended and you can not afford to allow your site going down.
Everyone loses: This is one of those situations where the user, as well as the web host might lose out. Let me explain how. When the source site gets overloaded, the backup process becomes very heavy on the WordPress site.The destination webhost will have to dedicate precious customer service time trying to troubleshoot different errors encountered by their customers. The customer, people like you and me, who just want a functional site and not deal with this complexity will suffer, ultimately.
Accuracy:  WordPress migrations are multifold and elaborate, so accuracy and intelligence in the field are especially conspicuous. The hurdle here, however, is tied to the amount of manual work needed i.e. the possibility of human errors.There is a high chance of goof ups and flaws in the system manifesting at exactly the wrong time. The ease of performing an action will mean nothing without accuracy. When you depend on a website to help you transfer funds, the process may get messed up! Then you might have effectively lost irretrievable capital.
Alternatives
White Glove Service
Many hosts and agencies offer white glove service for WordPress migrations. They have experts who take care of the migrations for their customers. This is an expensive affair which often has long waiting periods. Critical credentials and information such as those for  FTP or  WordPress Admin of the new location will have to be shared.
Although White Glove service is designed to go above and beyond to ensure their client and end users' requirements are met with, even specialists agree that all is not completely perfect. Considering the vast number of resources they seem to employ, their output does not satisfy at times.
WordPress Migration Plugins like Migrate Guru
If all this sounds overburdening or fatiguing to you, you are not alone. Website migration should not even be as frustrating as an actual physical migration like the example in the beginning of this article.
We can do away with all the extensive and cumbersome number of steps involved with WordPress Migration. Then we can not only minimize the backbreaking and unnecessary work load we have to do, but we can save up a significant amount of expenses. In the case of a WordPress Migration Plugin, the process becomes easier due to the simply eliminating a large chunk of the manual steps.
WordPress plugins like Migrate Guru can help you cut down the number of tasks to be performed when you want to migrate your website. Whatever the reason for migrations may be, Migrate Guru can take care of it. Relax, and sip your coffee, while Migrate Guru takes care of all the work.
Migrate Guru is a free, fully automated WordPress migration plugin that is easy to use, fast, and reliable. You can move any WordPress site, or multisite network, to a new host without the headache.
You may ask how this can be?
Migrate Guru copies the site in question onto its external servers, and utilizes these servers' resources to move the site. As a result, it bypasses the usual errors faced while using other migration methods. Really, you do not need to know any coding or advanced technical knowledge or experience. With just one click, your WordPress website migration is complete!
The time has come for a powerful and intelligent tool like Migrate Guru. Are you ready?
ShortBio
: I'm Akshat Choudhary, the founder and CEO of
BlogVault
, MigrateGuru & MalCare.
I love building products that solve real problems for real people, and have been building systems and products since 2005.
My core beliefs behind building any product are to make sure the end-user doesn't need assistance… and to assist them in the best possible manner if they need it.
Gravatar Email
:
[email protected]